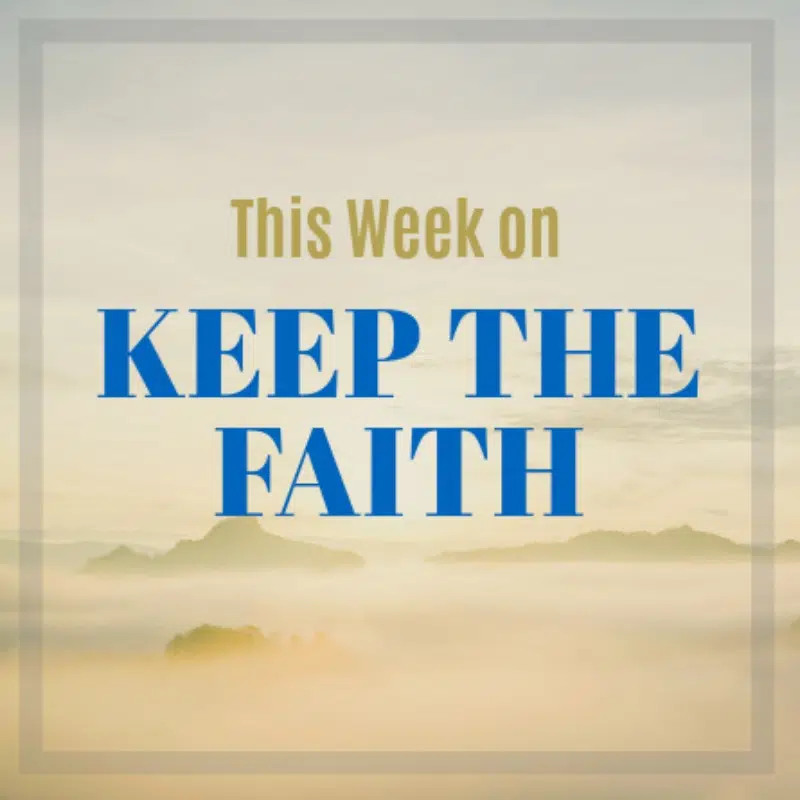 Tune in this weekend for some contagious encouragement with Keep The Faith. We guarantee you'll feel uplifted. You can catch Keep The Faith on Sundays!
---
Many people long for finding that love that will last a lifetime, but what do you do when you lose your love? Dr. Joe Beam is KeepTheFaith's Relationship Chef and he has many proven relationship recipes.
Sometimes, one simple change makes a huge difference in life. Andy Andrews tells us how to make this change.
When a spotlight is shining on your life, you become an easy target for hurtful words. Colton Dixon's latest CD is called "Identity," but looking back, Colton's experience on American Idol helped him discover the full impact of being in the spotlight.
Sometimes, the most inspiring gifts in life come in disguise. Just ask Jim Bradford. His special friendship with HK Derryberry has changed both of them. You see, HK is blind and has cerebral palsy.  And Jim is almost 50 years older.
Managing expectations for yourself can be a challenge. Anthony Evans has felt this pressure personally and he shares his experience.
Sometimes instead of turning the other cheek, we want to respond with anger. Steve Brown says that how you respond all depends on where your priorities really are in life.
So you have a dream, but absolutely no idea where to start. Devon Franklin's dream started with a simple decision to just go for it, and understand that to be great, sometimes you have to be least.
We hear it all the time…it's what's inside that counts. Sometimes though, you want to look pretty on the outside too. As a child, Shannon DeGarmo's dad taught her how to feel pretty on the inside and out.
Bad news can make you feel powerless and very much hopeless. For Julianna Zobrist, a Christian singer and wife of major league baseball player Ben Zobrist, she was able to turn the bad news about a friend into something more hopeful.
It's been said that "there is nothing so strong as gentleness, and nothing so gentle as real strength." That pretty much sums up being a parent. With Father's Day coming up, our good friend Joe Battaglia has written a book called "Father's Say," highlighting how a father's words can shape the future of his children.