There is a lot to consider when it comes to extracurricular activities. What do the pros say? Take a listen as Paul chats with Seattle Christian School principal, Lauren Anderson.
Seattle Christian School offers a challenging and comprehensive program, diverse multi-denominational community, grace-filled personalized learning for students in grades K-12 on one beautiful campus. Seattle Christian School assists students in their quest to be fully who God made them to be!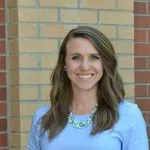 Behind the Mic: Lauren Anderson, High School Principal
Lauren Anderson joined the SCS Community this year, to serve in the role of High School Principal. Ms. Anderson received her BA and teaching certificate from SPU and then held the positions of high school math teacher at Bellevue Christian School and later at an International School in Trieste, Italy. While earning her Master's Degree in Education Leadership, she served as a principal intern at BCS where she guided several programs that included the research and development for an amplified learning experience program called "Winterim" as well as chairing BCS's re-accreditation team. Most recently, she has worked as an administrative/principal substitute for the Northshore School District prior to joining the leadership team at SCS.