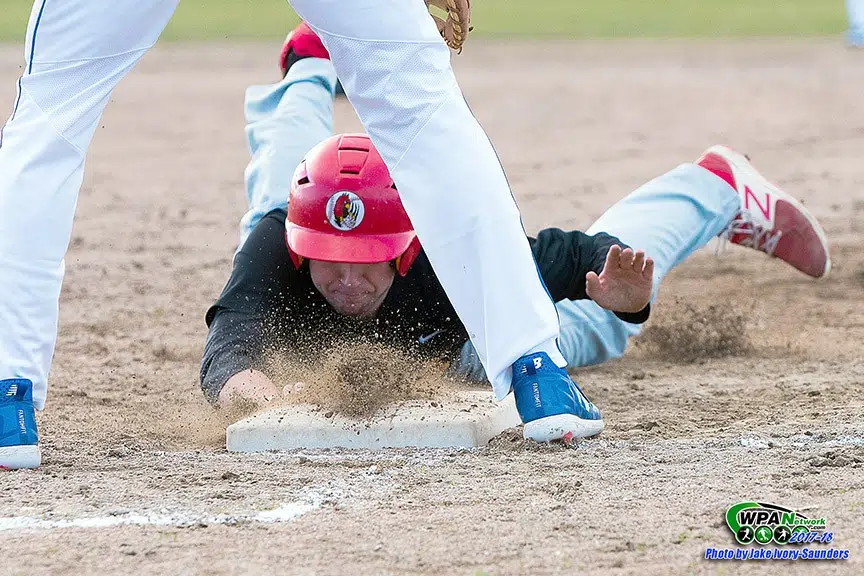 (Seattle, WA)  Seventeen year old, Brandon, from Spanaway, WA has been recognized as a SPIRIT 105.3 "Superstar Kid."
For Brandon, serving is something that comes naturally. Since he was a young kid, he has been serving at his church nursery and recently, he was elected to serve as ASB President at his high school. What sets him apart is his leadership role on his baseball team, where he uses his athleticism to raise money for charity.
A few weeks ago, while watching a Mariner's game, Brandon was inspired by one of the players who was donating money to a charity through playing baseball. Brandon immediately decided he wanted to do that, too, and set out to make a difference by combining his passion for baseball and his desire to help others.
For every stolen base he gets during the summer baseball season, he is donating $5 of his own money to the New Beginnings Home in Puyallup. He is drawn to New Beginnings Home because he was born two teen parents and his heart is to support young moms so they can raise Super Star Kids, too. Through matching donations from friends and family, he is now earning $65 per stolen base, already having raised $130 at his first game.
Brandon's heart for making a difference has inspired others to do the same. It's an honor and a privilege to recognize him as one of our "Superstar Kids."
SPIRIT 105.3's "SPIRIT of Seattle – "Superstar Kid" campaign is a program that recognizes kids for their efforts to faithfully and selflessly serve others in our communities with joy and excellence each and every day. To nominate a deserving individual, visit www.spirit1053.com.
KCMS SPIRIT 105.3 of Seattle, regarded as a leader in Contemporary Christian Music, is owned and operated by CRISTA Media. CRISTA Media also owns and operates KCIS 630 in Seattle, KWPZ PRAISE 106.5 in Bellingham, and KFMK SPIRIT 105.9 in Austin. CRISTA Media is a member of the CRISTA family of ministries.