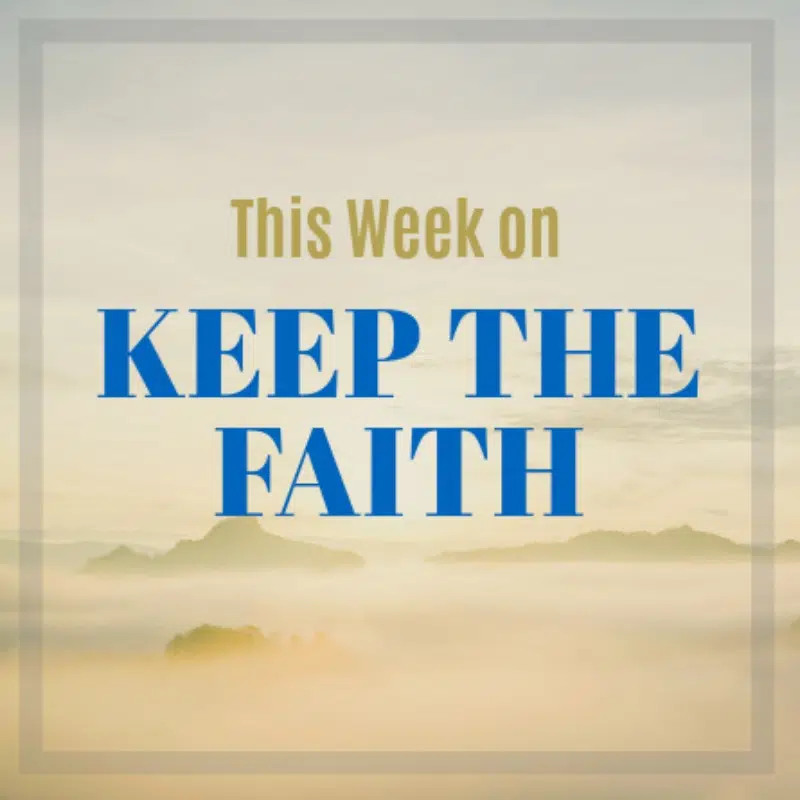 Tune in this weekend for some contagious encouragement with Keep The Faith. We guarantee you'll feel uplifted. You can catch Keep The Faith on Sundays!
---
The stories we tell for years often aren't about when everything goes right. Max Lucado is a pastor and NY Times best-selling author with a Christmas book called "Because of Bethlehem."    Sometimes, even though you love a person, your differences can drive you crazy. KeepTheFaith's Relationship Chef Dr. Joe Beam has some encouragement to help.
Having people over during the Christmas season can be wonderful, but it can be a little stressful too. There's always something more to do. Our friend Amy Grant has been there.     Maybe one of your resolutions every year is to "volunteer more." Craig Johnson and his wife Samantha started the special needs ministry at Lakewood Church in Houston called "Champions Club." They see real love in action every week.
There's no instruction manual on how to celebrate through grief. After losing his daughter Maria in a tragic accident, Steven Curtis Chapman and his family know what that feels like. And he's written a song to help.     A good deal is when both sides keep their end of the bargain. It's expected. But Steve Brown has seen another deal. It's unexpected…and great.
You may be the star, or you may be the one fetching water, but KeepTheFaith's Confidence Coach Trish Blackwell says life is so much more encouraging when you're a part of a team.   It's easy to just let the wonderful songs of the season go by without really thinking about them and letting them encourage us. Michele Pillar is a speaker, author, and Grammy nominated singer. One song that she loves to reflect on, is "O Holy Night."
Over the years, countless kids who have a parent in prison, have received hope packaged in the form of dolls and trucks and bikes through Prison Fellowship's Angel Tree. Jeff was a prisoner, and seemed completely without hope.   When was the last time you can honestly say you had a dream come true? Tim Storey is finding for many people it never happens, but that can change.