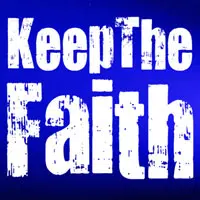 Tune in this weekend for some contagious encouragement with Keep The Faith. We guarantee you'll feel uplifted. You can catch Keep The Faith on Sundays!
---
If you had nothing to lose, would it change the way you approach life? Our friend Steve Brown says he's at a point in life where he's not out to impress people, but he does have something he loves to share.
If we could only sit here all day and think about what might have been. The thought has popped into Kevin Laue's mind too. He overcame the odds to become the first person to play division 1 college basketball with only one full arm. So what if he had two?
Whether it's ourselves or someone we know, we've all had to deal in some way with cancer. Reverend Percy McCray shares hope for those who feel like the future is bleak.
My life would be so much better if only they would…the list that could fill that blank is nearly endless. KeepTheFaith's Relationship Chef Dr. Joe Beam says maybe it's not others that need to change.
The busyness of life can dull our sense of wonder. The distractions can get even bigger when balancing a family and a successful entertainment career. Country music legend Reba McEntire says that even with all the demands, she takes time to find the awe inspiring moments.
Fear has been defined by some as false expectations appearing real. Worrying about those expectations can be paralyzing. Devon Franklin is an award winning Hollywood producer and he shares how he handles it.
Some say legacy is what you leave for people. David Green believes it's what you leave in people. He shares about a piece of paper that says, "I own Hobby Lobby, signed God."
We want to be a good friend and help those we care about through times of pain. The tricky thing is, there's a right way and a wrong way. Esther Fleece shares about what she has discovered.
It's been said that "an obstacle is often a stepping stone." That's been true for Jennifer Rothschild. Her son Connor has noticed. Jennifer is blind and Connor shares how it's affected their family in unique and positive ways.
At times, we find ourselves running down a road without a happy ending…but we don't know until it's too late. When it comes to the frantic lives we live, Nicole Johnson is sounding the alarm.