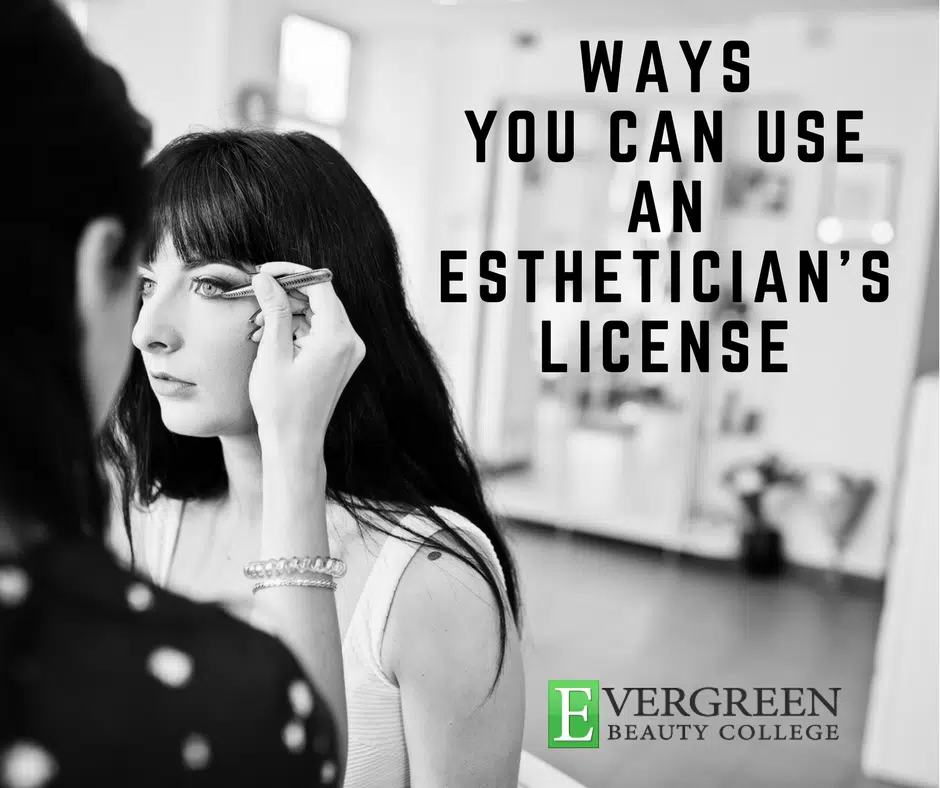 It's not easy figuring out the career path you want to take. When you enroll in school and commit to a program you want to make sure you can use it when complete. So, the real question is…can you use an esthetician's license if you get one? Short answer: Yes!
Here are a few ways:
Medical Esthetician
Makeup Artist
Brand Rep
Beauty Advisor
Buyer
Beauty Writer
Teacher
State Board Licensing Examiner or Inspector
Spa or Salon Esthetician
Salon or Spa Manager
This is a pretty diverse list of career paths you can take. Dig into what each of these careers may encompass and find a program that best matches your passion and goals.
We'd love to talk to you more about the Evergreen Beauty College program, and contact us for more info!